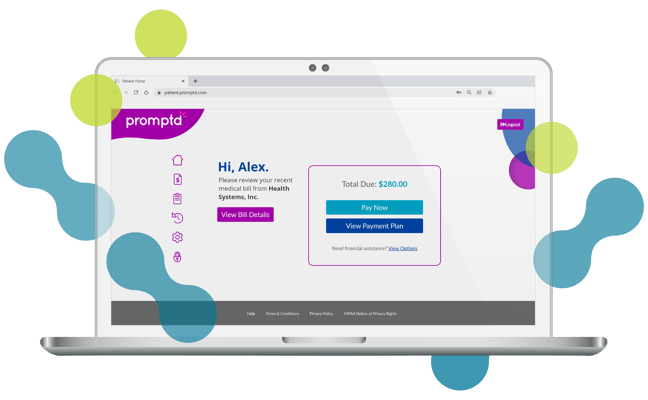 Engage Powerfully with Promptd Payments
Anytime. Anywhere. Simple. Secure.
Prompt patient's via SMS, Email, or US Mail with friendly payment reminders, past-due notifications, and more.
Responsive design for mobile and desktop-friendly access on any device.
Accept payments via Promptd or connect your own Merchant Account (cash goes directly to your bank, not ours).
Offer one-time payments, partial bill payments, and flexible monthly installment plans.
Capture updated primary and secondary patient health insurance coverage information.
Client Portal with dashboard KPI reporting, account-level monitoring, and more.
Meet the Promptd Payment Portal
Prompt more customer payments and increase customer satisfaction with Promptd.